Jurassic World: Dominion Dominates Fandom Wikis - The Loop
Play Sound

euphoria is one of the main titles of Clockup.
Story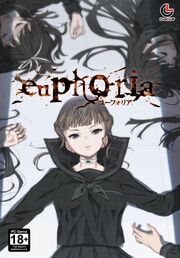 When he came to, he found himself in a white room that he didn't recognize...
Takatou Keisuke was locked in a white, closed room with six other women: his childhood friend Hokari Kanae, class rep. Andou Miyako, junior Makiba Rika, English teacher Aoi Natsuki, same-year student Byakuya Rinne, and classmate Manaka Nemu. All of them were confused by this abnormal situation, when a "mysterious voice" suddenly announced to them:
"The game will now begin."
Keisuke must become an "Unlocker" and select one of the women as a "Keyhole", then perform a specified act with her in order to "open the lock" so that they can all escape from the white rooms.
Characters
Media